"Steve Toop listed and sold two houses for me this year. He sold the first one in 4 days and the second in 7 days. I got top dollar and could not be happier with his personalized service and attention to detail."
L. Q. Wilmington NC
United Brokers Ltd
Premier Flat Fee MLS & FSBO Listing Service
Steve Toop NC, SC & VA Licensed Broker
877-827-8919 Toll Free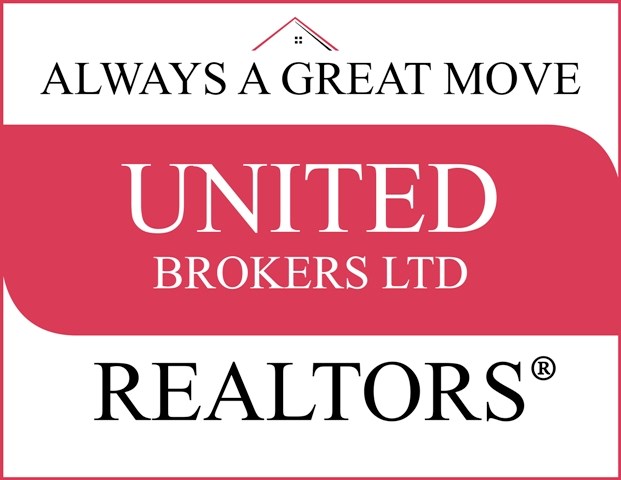 Steve Toop, President of United Brokers and a licensed Real Estate Broker for over 28 years, is committed to personalized service and customer satisfaction. He offers unsurpassed knowledge and experience in Residential, Commercial, and Investment Real Estate. Steve is currently licensed in North Carolina ( #130828), South Carolina (#76579), & Virginia (#191547).
United Brokers offers a Flat Fee MLS Listing Service. Now you can list your property in the Realtors® MLS for a Fixed Flat Fee and pay NO Listing Commission. We are Realtors®, not a referral company. There are dozens, if not hundreds, of Flat Fee Listing services on the internet today. Many are referral companies, not Realtors® or actual members of the MLS. We are members of the National Association of Realtors®, the North Carolina Association of Realtors® and the MLSs throughout North Carolina, South Carolina and Virginia.
You'll find hundreds of Flat Fee MLS company start-ups online today. United brokers ltd was established and incorporated in 1991. We've built a solid 20 year reputation in NC and Virginia Real Estate and you'll get the support you need from a Managing Broker with nearly 30 years of experience.
You deal directly with us, no middleman. We offer much more for much less than the competition. More photos, more coverage, virtual tours, contract management systems, brochures, free price and status changes with a No Charge EZ out cancellation policy. Cancel any time after the property is entered in the MLS. You can sell the property yourself (FSBO) to an unrepresented buyer and pay no commission or any additional fees. In fact, we will refer non represented buyer inquiries directly to you or to a buyer's agent, if desired.
We've developed an interactive input form that helps you easily gather and submit of your property information and commentary. Together we can create a complete and accurate MLS listing presentation that shows your property in the best possible light. The Online Transaction Management System allows secure access to all listing contracts, documents, disclosures and purchase contracts. We have gone to great lengths to assure a smooth transaction from Creation to Closing. Call today for additional information.
Facts About Real Estate Agent Marketing - What You Should Know!
Agents rarely sell their own listings! Did you know that nearly 9 out of every 10 homes sold are sold through the Multiple Listing Service (MLS) and Cooperating Brokers; that an NAR (National Assoc. Of Realtors®) survey indicated that 85% of home buyers surveyed used an agent; that over 80% of all buyers used the Internet when searching for property; when asked where they first heard about the home they purchased only 5% identified a print or newspaper ad while a mere 1% indicated a home book or magazine.
Market Value is determined by Supply and Demand. Marketing time is a function of Supply, Demand and Price. What about the location or condition of the property? Yes, of course, there are dozens of factors that contribute to a property's value and marketability but the big variables are still Supply and Demand.
When Supply (available properties for sale) is low and Demand (number of available buyers) is high, properties sell quickly and prices (Market Values) increase.
When available listings (supply) are high and available qualified buyers (demand) is low, properties need to be competitively priced to sell in a reasonable time frame.
Today's buyers are sophisticated and today's Internet provides the tools to inform and educate them. In fact, an overwhelming number of buyers, over 80%, are using the Internet to search for homes and property. Informed buyers demand the free services of a Buyer's Agent when purchasing Real Estate. Those that don't are probably looking for a deal.
The law of Supply and Demand is indisputable. No one agent, company or marketing campaign will sell your property if it's not competitively priced in today's market. Priced right, it will sell with proper exposure in the marketplace.
The National Association of Realtors statistics suggest that nearly 9 out of 10 homes are sold through the MLS and cooperating brokers. A recent survey conducted by the NAR asked buyers where they first heard about the home the bought, 36% said real estate agents, 24% responded the internet, 15% indicated yard sign, 5% newspaper, 1% said home book/magazine, 8% said friend/relative, 8% said builder and 3% new the seller.
Commissions are always negotiable and paying a 6 or 7% commission to list your property won't get it sold any faster. In fact, it will, more than likely, increase the marketing time. Why? You'll have to price it higher and you'll be compelled to hold out for that higher price to pay for those added commission expenses. In fact, you'll need to add 4 or 5% to your asking price to cover those expenses. That higher, non- competitive, price will increase your marketing time. Eventually, if you're serious about selling, your agent will convince you to reduce the price. When your property is priced right, your listing agent will receive an offer from a Cooperating MLS Member Broker, it will sell. When it's all said and done, you'll realize that a big chunk of your home equity (half of that 6% commission) went to your listing agent. He put up the sold sign but he didn't really sell the house. It was actually sold through the MLS and a Cooperating Broker. Finally it dawns on you, you just paid thousands of dollars, all of that equity, to list your property in the MLS and you could have gotten the exact same results for Four Hundred and Ninety-Nine Dollars.
Listing your property with United Brokers for a Fixed Flat Fee will give you the competitive edge needed to sell your property fast while increasing your bottom line.
Listing your property in the MLS will get it in front of member brokers, all area firms and local agents. It will be advertised on the majority of their web sites and 100's of real estate related sites and search engines.
Listing your property for a Fixed Flat Fee will get results.